DEJA VIEW: Secret lovers and fantastic boat rides | Lifestyles
3 min read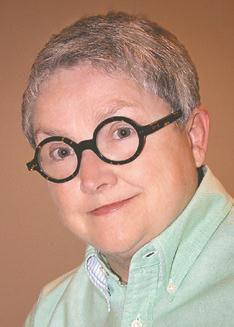 'The Last Letter From Your Lover" is a British romantic drama, just released on Netflix, that spends much of its time in the 1960s. But it begins in the now, with a young newspaper reporter, Ellie Haworth (Felicity Jones), charged with doing a story on her recently deceased editor. It takes her a while to warm up the archivist who keeps a close watch on the file she needs, but it's worth it. The file contains a mysterious love letter, to "J" from "Boot," and as far as Ellie's concerned, that's the story.
It's the mid-'60s, Laurence and Jennifer Stirling are wealthy young Londoners who summer on the French Rivera. Shailene Woodley ("The Fault in Our Stars" and "Big Little Lies") plays Jennifer, the perfect wife, someone her husband prefers to be seen, not heard — a marriage of convenience. He gets someone beautiful on his arm. She enjoys the money. There's only a small nod in the screenplay to her wanting a voice.
The Stirlings are in France when a foreign correspondent, Anthony O'Hare, rings Laurence requesting an interview. He agrees, but is called back to London. He leaves Jennifer to entertain Anthony. You can see the story coming a mile away. It's only Ellie's search for more letters — clues — that keeps our curiosity piqued.
Callum Turner is quite winning as Anthony. "Fantastic Beasts" fans will recognize him as Theseus Scamander. His big claim to fame in Britain was being Vanessa Kirby's boyfriend for four years. Woodley is channeling Elizabeth Taylor in this. Her hair, her make-up, her wardrobe, even her hats made me think I was watching "Butterfield 8" (1960) or "The V.I.P.'s" (1963). And that coy little thing she did when she was first flirting with Anthony, definitely had Taylor on the radar.
The local theater is starting to seem like old times. We got three brand new releases last week. My movie buddy was dying to see "Jungle Cruise," and it could stand a bit of editing, but it's entertaining enough. I mean, who couldn't watch Emily Blunt and Dwayne Johnson — even if their Amazon trip is an amusement park ride.
Blunt plays Dr. Lily Houghton, who is convinced the medical possibilities from the Amazon's Tears of the Moon tree, whose petals are rumored to cure anything, are endless. It is 1916, and "The Society" (obviously a reference to the prestigious "Royal Geographical Society") isn't interested in what a woman has to say.
Lily is searching for sheerly altruistic reasons. Her brother, played with elan by Jack Whitehall, is along (with his bazillion Louis Vuitton bags) because he has nowhere else to go. Johnson plays Frank Wolff, the skipper of their amazingly hearty boat, who entertains passengers with nonstop puns.
But what's a Disney movie without a villain? Jesse Plemons, of NBC's "Friday Night Lights" fame (if you can imagine), plays a German aristocrat, Prince Joaquim, who wants to be immortal.
Apparently this project, based on an actual Disney amusement park ride, began gathering steam in 2004, following the unexpected success of Disney's "Pirates of the Caribbean: The Curse of the Black Pearl." Tom Hanks or Tim Allen were talked about for the lead. Nah.
Toni Clem is a Paris resident and has been writing Deja View for more than 30 years.