International Beer Day: 3 Female Craft Beer Professionals On Why Beer Isn't Just A Man's Drink
9 min read
By Gavin Yeung
August 05, 2021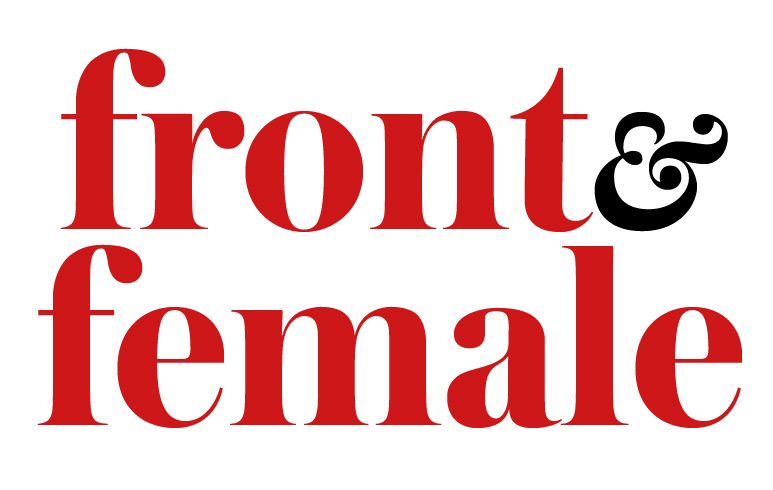 "The individuals working in the beer industry are actually really supportive and respectful of women; it's the public's views and perceptions that need to change."
For as long as there has been beer, there have been women brewing beer. As far back as ancient Mesopotamia, this task routinely fell to the fairer sex—the Sumerians even had a goddess of beer, Ninkasi—and over time became a tradition that stayed through the Egyptians, Vikings and the Dark Ages, primarily for the reason that it was a domestic method of preparing grains to be consumed by families. Shakespeare went so far as to say of women brewers: "She brews good ale, and thereof comes the proverb, Blessing of your heart, you brew good ale."
But something changed in the 16th and 17th centuries in Europe, when a religious fervour gripped the continent during a period known as the Reformation. During this time, male beer brewers saw an opportunity to reduce their competition and set about accusing female brewers—who were often found wearing pointed hats and using cauldrons to brew beer in cauldrons—of witchcraft. As the rumours took root, it became increasingly dangerous for women to be caught brewing beer upon fear of persecution and death, and gradually the profession became dominated by men.
The gender makeup of those involved in beer brewing has hardly changed in the past 300 years, and although the craft beer movement of the past two decades has upturned much in the world of conventional beer, the gender gap has unfortunately held.
In Hong Kong, where the craft beer community is just over a decade old, female representation is better than in the West—Young Master is known within the industry for achieving gender parity across the company—although women still battle against the prevailing image of skimpily-dressed "beer girls", or having just a fraction of the knowledge and expertise as their male counterparts. However, this is all set to change as more women taking on more visible roles in the craft beer industry such as brewing, educating and beer judging; as well as the efforts of fellowships like the Hong Kong Pink Boots Society, which promotes female representation in the brewing industry.
To get a glimpse into the female experience of the Hong Kong craft beer community, we spoke to Joey Chung, co-founder of the Good Beer Project; Moonzen Brewery co-founder Michele Wong Raphael; and Belle Leung, a certified beer judge and a co-founder of Heroes Beer Co. and homebrew store HK Brewcraft. From common misconceptions to the role that mass marketing has played in shaping expectations, find out what these three beer enthusiasts have to say about turning over a new leaf in the history of women in beer.
Related: Where To Find CBD Beer In Hong Kong
How did you begin your journey into the world of beer?
Michele Wong Raphael: My journey into brewing beer began as a passion project between my husband and I. I loved the creative aspect of brewing—utilising different ingredients and combining it with technical know-how. It was a hobby that fomented into something much bigger when I realised that there was a story and a concept bursting to be told throughout beers that celebrated other values that I cared about: Chinese culture, craftsmanship and community.
Joey Chung: The first time I encountered home brewing was more than 10 years ago in Montreal, Canada. It was not uncommon even back then for most people to have a spare fridge for brewing at home. Little did I know or expect I would be in the beer industry just two years later. For me, brewing beer is partly technical, but also partly creative. Having been in the industry for almost 10 years now, I've tried many different beers, and feel I can contribute on the creative side of beers, such as flavour profiles, innovation in beer concepts, marketing, and so on. Brewing beer really needs patience and technique. My contribution is more on the creative side, the profile, which hops or malts to use, or the concept of the beer. 
Belle Leung: When I was younger, I never really liked beer so I didn't believe it could taste good. Generally I like to drink alcohol and I'm a huge wine person—that's because I think wine can be very diverse and great for pairing, which I couldn't see in beer. One Christmas my friend gave me a bottle of a beer he brewed, and when I drank it it totally changed my mind. I thought, if someone could change my mind then I could do something similar to other people. When we came up with the idea of opening a homebrew store, we saw the market gap as no-one had ever done that in Hong Kong. So we decided to create our own demand by offering workshops to teach people this craft.
See also: Rohit Dugar Of Young Master Brewery On His Obsession With Fermented Tofu
In what ways has being female helped you in the beer industry?
MWR: Being a female has helped me in the beer industry by exercising my understanding and empathy for how women make their beverage and consumption choices, and how to craft a meaningful beer experience.
JC: I'm not sure whether being a female helps at all in the beer industry, but I think there needs to be a balance in everything. Commercial beer culture has always been more male-dominant, perhaps most obvious from their target audience in their commercials. But craft beers are more nuanced, and therefore, attract a much more balanced customer base, similar to other craft product categories like spirits and wines. The views of females, and our creativity, are therefore much more accepted and appreciated. It's sad to see even today, there are females dressed in "uniforms" pouring beers for customers in traditional restaurants. Hopefully what helps with being a female is that we can show we don't have to be a part of that culture, and our talents can be utilised in more important areas of the beer industry.
BL: From a beer judging and educational perspective, being female helps people remember you, but it doesn't help in being acknowledged as someone who knows their stuff. It's just that there are less females who are interested in pursuing a business in beer. Just because if you are in the industry, you work with a lot of distributors and breweries, and a lot of those people are men due to the physically challenging nature of the business—it's not a pleasant working environment [in terms of the physical demands]. But I don't think it makes a huge difference whether you are male or female.
Related: Laszlo and Michele Raphael On Opening Their First Bar, Moonkok
What challenges have you faced due to your gender in the beer industry?
MWR: The beer industry inevitably involves an element of nightlife. It's challenging to balance as a woman, especially when pregnancy and motherhood enter the picture.
JC: I love how surprised most customers are when I talk beer with them. To a lot of people in Hong Kong, they still think women don't drink, or shouldn't drink for leisure. So perhaps it's no surprise what frustrates me the most is when someone, a male normally, asks, "Which beer is most suitable for a girl"? Even among girls, there are many different types of preferences, and some guys might like fruitier or more floral beers. I don't think this is such an issue overseas, but the stigma of a women or "girl" who knows and enjoys beer is still prevalent.
Hopefully what helps with being a female is that we can show we don't have to be a part of that culture, and our talents can be utilised in more important areas of the beer industry.
— Joey Chung, Good Beer Project
Why does the beer industry continue to be so male-dominated? 
MWR: In most countries, the industrial-scale beer industry pays to be tied to massive sporting events that use these channels to promote spectatorship consumption, events that are not necessarily popular with women. Additionally In Hong Kong, the advertising for beer brands often objectifies women in skimpy clothing, promoting a sexist image of beer drinkers. Therefore, there is a need to diversify marketing associations and to overcome outdated stereotypes facilitated by decades of damaging sexist advertising. 
JC: That's definitely the case on the manufacturing side of our industry, where the job involves a lot of physical labour. But still, that doesn't mean there aren't females there. Even in Hong Kong there's been one or two females on the manufacturing side, so from that perspective, we are rather blessed. As a whole, there are a lot of females working in other fields of the craft beer industry. I can't say for commercial beers, but certainly we're well represented in jobs relating to marketing, sales, design, logistics; even beer judging.
BL: I don't think it is a male-dominated industry just because you need to take into account all the people in retail and sales, who are mostly female. It might be because females are not naturally attracted to beer as a drink, and they do not tend to want to be in a role being surrounded by things they don't like.
See also: Grain, A New Beer Hall By Gweilo Beer, Takes Over The Former Little Creatures Space In Kennedy Town
What can women do to change that? 
MWR: It boils down to having your voice and craft beer preference as a consumer heard. Women who enjoy drinking beer should be proud of it and expect better quality and variety. Reject being pigeon-holed into sexist marketing. At the end of a hard day, if you want to drink a 7% ABV hoppy IPA to quench your thirst, then do it!
JC: It's a gradual process, but what would help a lot is to not objectify women in beer related commercials and the overall culture. Sometimes I see women do that themselves as well, especially on social media platforms where women enjoy a beer with a not-so-subtle shot of their body parts. That really doesn't help at all. The individuals working in the beer industry are actually really supportive and respectful of women; it's the public's views and perceptions that need to change.
BL: Education is very important. If people don't know about how big the beer world is, it's very difficult for them to understand why certain people like certain things. In the craft beer space, branding is very important, which helps raise interest among women to get to know the brands. Heroes is very brand-focused in the sense that there is a story behind each beer we make, so it creates a lot of talking points, and the design is very colourful which appeals to some women. 
Related: How Hong Kong is Inspiring Japan's Hitachino Nest Brewery
Name your favourite beer in the world.
MWR: My favourite beer in the world would probably be from Belgium: the "Drie Fonteinen" Oude Geuze is a blended aged lambic (gueuze), with a complex aroma and a unique taste. 
JC: Haha! The geeky side of me would say Mac Fannybaw Barrel Aged Rauchbier from Against The Grain Brewery. Rauchbier is a German lager with smoke flavours and aromas, not a popular style and it's difficult to find a good one. I'm lucky enough to have had some few years ago. The barrel enhances the mouthfeel and flavour. It's oakey, smoky, caramel malty, orange with a hit of spices. It's very memorable—I think I can still taste it even now!
Another one I would have to go with is Captain Wonder Low Carb Lager from Good Beer Project. It's clean and crisp with some citrus and floral notes. Unlike strong flavoured beers, it's actually more difficult to make a simple beer because when the style is so clean, it's easier to taste the flaws. It's not uncommon for a person who works in the industry to tell you their favourite beer is a lager.
BL: It always changes but I like Belgian sour beers the most because I'm a huge fan of sourness—it opens up my appetite, but at the same time it's very healthy and complex. I'm also a huge fan of wine, and they always use winemaking techniques to add complexity into the beer.
See also: The Dawn of Craft Beers in Hong Kong